Reaser Construction has excelled at a number of projects for me, my family and my clients over the last several years. These include a full-scale remodel of my mid-eighties house with a gorgeous Trex deck and stamped concrete patio, as well as smaller projects like one-room remodels on my rental properties. I can personally vouch for the quality and craftsmanship of the work performed at my residence and rental properties. Most impressive to me is the emphasis on quality that the owner, Dennis Reaser, demands from his employees. Reaser Construction understands that the quality not just of its work product, but its employees, is paramount. They make a point to only hire and retain good people that I can feel good about letting into my home, even when I'm not there. They are my go-to for any project, no matter the size or complexity.
Let me begin by saying that we were thoroughly satisfied with our experience with Reaser Construction and would absolutely use their services again.
Our house journey began with us looking for property with acreage and an old "fixer-upper" house to renovate. Denny Reaser walked through properties with us, giving good, accurate, unbiased assessments. We eventually purchased acreage to build a house. Denny Reaser again walked us through and assisted us with every step from securing affordable blueprints, getting permits, installing a driveway, hooking up to gas & electric & water, putting in a septic system, and location for the house on the property.
As the house was being built, Denny was in constant contact, keeping us informed of the progress and any possible delays. On two different occasions he made recommendations to spend a little extra money (once for an exterior sump pump and once for upgraded windows when a window company offered him a great price). These were excellent suggestions that I'm glad we listened to, as they have really benefitted us (but really added no monetary profit to him).
They anticipated the build to take 5 months (November – March), and that was pretty accurate as it took exactly 5 ½ months. I know the wet and cold winter season is what caused the minimal delay.
We had a great build experience with Reaser Construction. They were honest and friendly from start to finish. They use quality material with expert craftmanship. They worked with us to tweak blueprint plans to suit our budget and our preferences. We gladly show off the house Reaser built for us. Their prices are fair and their professionalism is exceptional. We have recommended them to friends and family, and will gladly use their services again.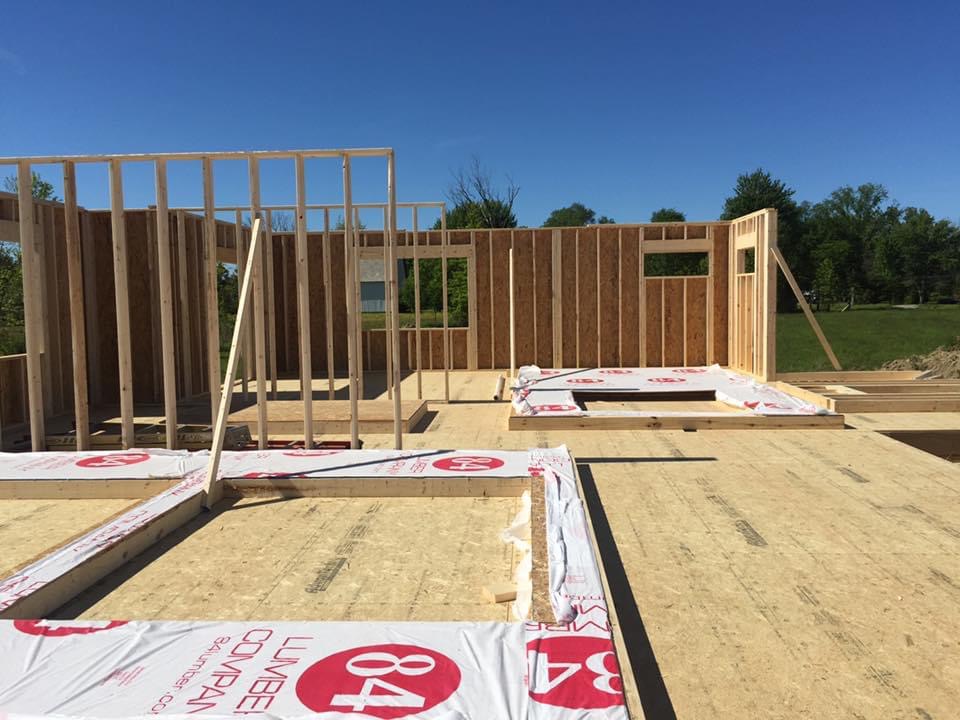 Do You Have any Questions?
Denver L. Daniel - Open Door Christian Schools
I write with great pleasure and confidence in recommending Reaser Construction for your next construction project. I have worked with Dennis and his team on multiple projects and I can safely share that Reaser Construction does exceptional work, is timely, and ever-mindful of customer needs.
I serve as President of Open Door Christian Schools where Reaser Construction has completed numerous construction projects. These projects have encompassed a wide scope of arenas such as new construction and renovation, indoor and outdoor work, and projects when school is in session and during the summer. In all cases, Dennis led a team that was purposed to do quality work and mindful of the project's context. His management led to continued confidence and peace of mind that the work was going to be done well. This confidence comes from the incredible care given to our facilities, exceptional workmanship, and communication skills that exceed professional expectations.
Additionally, Dennis leads a team that truly understood the concept of leaving the project better than what you found it – meaning Reaser Construction was exceptional in leaving the project areas spotless upon completion. He was regularly present with his team and assured that the work was done well and that the project area represented both his name and our school well.
In closing, Reaser Construction would easily be our choice for future construction projects. I welcome the opportunity to share more regarding the manner in which Dennis leads his team and produces work that is of high quality.
Mary Ellen Egan - St. Bernadette Parish
Reaser Construction has performed many aspects of construction for St. Bernadette Parish. The company has renovated our main cafeteria and recently renovated the interior of our church. They were responsible for rebuilding internal rooms/structures such as our Community Room and bathrooms. All ceilings were cleaned and stained, walls cleaned and repainted, and all woodwork restained. Reaser complied with all time requirements and was very receptive to our requests. They submitted competitive bids during the bid process. We would recommend them for work performed in a church setting.
We have been transforming the ideas and visions into award-winning projects.